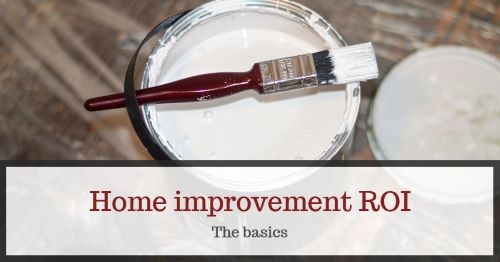 Even if you're not planning to sell your home in the near future, it's helpful to know about the best options for home improvement return on investment. You put time and money into upgrading your house, why wouldn't you want to enjoy the benefits down the road?
To help you get the best ROI, here are some home improvements to consider:
Upgrades to enhance your home's curb appeal
Landscaping and other exterior enhancements make an enormous difference on the overall value of your home. The best part is, you don't even have to break the bank.
Basic lawn maintenance including trimming lawns, weed control and fertilization costs between $40 and $120, but can yield over 500% return on investment.
Consider your area's trends
Trends may also be important when renovating or upgrading the home. These don't usually refer to home design trends, but rather to factors impacting your local home buying market.
For example, depending on your location, you can see energy-efficient appliances with smart home capabilities having high return on investment.
Upgrades to add style for less in key rooms
Key rooms like bathrooms and kitchens are a major selling point, and some place areas to focus on. Affordable and easy home renovation projects like replacing fixtures with updated alternatives can enhance the entire space for a small expense.
While more time-consuming, installing hardwood floors in your kitchen is another simple option to make a big difference.
Other improvements to make
If you want maximum returns on investment, there are plenty more options to consider. Garage door replacement is an exterior change that can equal huge returns - not only does it boost curb appeal, it extends the useful life of a major mechanical element.
Other exterior options include cleaning your existing vinyl siding or replacing it for a fresh new aesthetic. Paying special attention to upgrades in your outdoor space can have a huge payoff, especially with major home remodeling projects like swimming pools.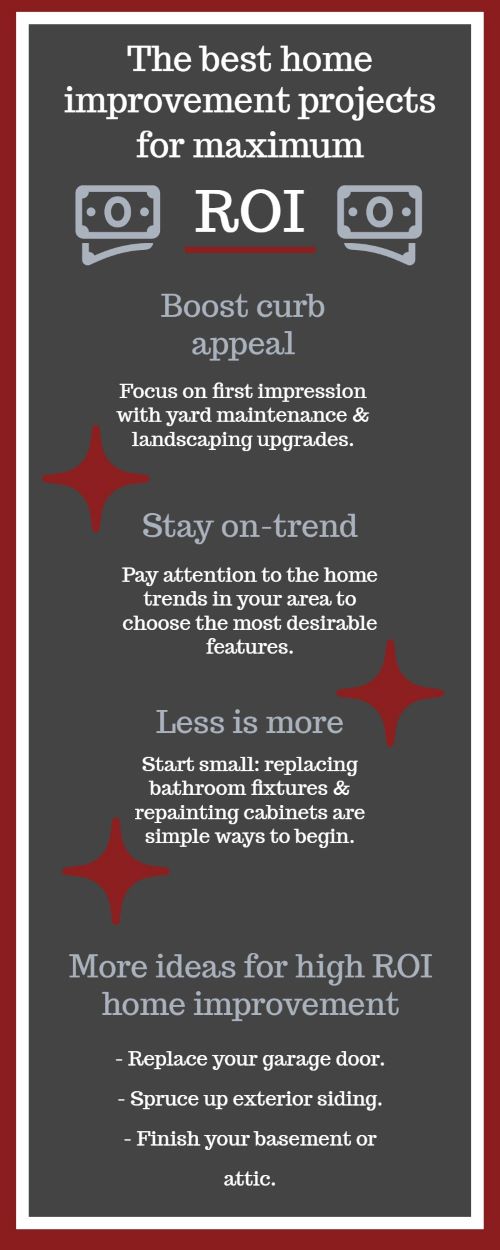 Whether you want to increase your home's resale value or simply enjoy the benefits of your own home renovations, these are excellent options to begin with. For more ideas on improving your existing space for prospective homebuyers, consult a real estate agent for expert tips.