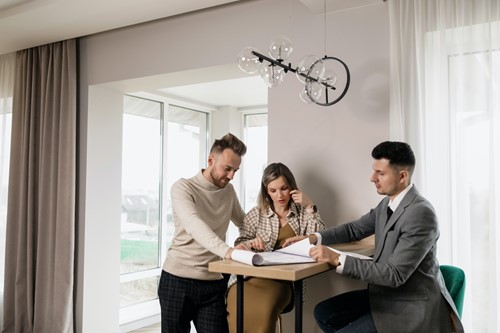 40% of all homebuyers report that buying a home is one of the most stressful events in their lives. There are many sources of stress, but the more prepared you are, the better you'll be able to handle them. Here are some tips for handling the most common stresses of buying a home:
Find the Right Real Estate Agent
The right real estate professional can make an enormous difference in your home buying experience. Let their expertise and knowledge of the market guide you and take care of some of the most stressful aspects of buying a home, such as finding the right listing. With the wealth of knowledge real estate agents possess, you'll gain peace of mind working with one.
Keep Your Timing Flexible
Nothing is more stressful than a hard deadline. If you keep your buying and moving plans flexible, you'll avoid a lot of unnecessary frustration and rushed decisions. Finding the perfect home can take a long time, and even after you find it, the buying process can take months or more. The more time you give yourself to complete the journey, the calmer and more comfortable you'll be.
Get Pre-Approved for a Loan
A major source of stress in home buying is securing financing. The earlier you can get a preapproval letter from a mortgage lender, the earlier you can put that anxiety to rest. While it doesn't cover the entire scope of expenses you'll encounter when buying a home, making sure you have a mortgage lined up and ready will make your buying process much smoother.
Expect to Make Adjustments
Finally, accepting that the process might not go according to plan is an important step in taking the stress out of home buying. With so many steps and moving parts, careful planning will help you stay organized and on top of the current task. However, things are bound to change. Keep an open mind and remind yourself that you might have to adjust your plans in order to make everything work.
It's no secret that home buying is a tremendous decision. While it can be stressful, remembering these tips can help make the process easier.