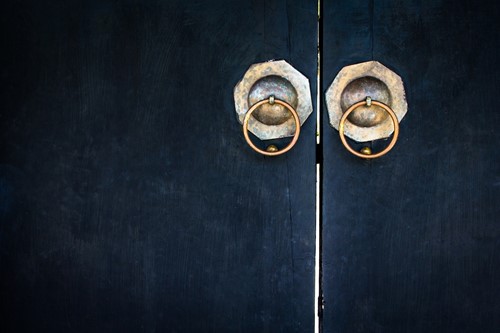 Remodeling your home can give it a fresh look, but figuring out what changes to make can be difficult when you have a strict budget to stick to. Fortunately, you don't have to spend a lot of time and money to upgrade your home. In fact, there are several easy and cost-effective ways to improve your home's appearance. Consider taking on these projects when you want to make some quick upgrades while staying well within your budget.
Change Light Switch and Outlet Covers
Light switch and outlet covers are items that are easy to overlook when you're thinking of ways to spruce up your home. However, these covers can become dirty over time, or they might have an outdated look in your home. Outlet and light switch covers are simple and inexpensive to replace. You can choose decorative ones to liven up a room, or get covers in a color that matches your walls. To be safe, shut off power to the outlet or switch before removing the cover and putting the new one in place.
Paint or Refinish Kitchen Cabinets and Cupboards
When you have kitchen cabinets that are looking a bit worn or plain, consider refinishing or painting them. Refinishing these cabinets can give them a sleek and shiny appearance that makes them look as good as new. Painting them can give them a whole new color that complements or contrasts with the rest of your kitchen. Refinishing or painting these cabinets is much more budget-friendly and easier to do than replacing them entirely.
Replace Bathroom Hardware
Cabinet handles, towel racks, towel hooks and other hardware in your bathroom are cost-effective items to consider replacing. This is a simple project that just involves removing your current handles and other hardware and replacing them with brand new items. Choose decorative towel racks and hooks to add some flair to your bathroom. For bathroom cabinet handles, you can choose colorful pull or knob handles, or go with chrome or a similar finish that provides an elegant look.
Install Crown Molding
Crown molding provides an easy and cost-effective way to enhance any room in your home. You just have to purchase pieces of crown molding, and cut them to the lengths you need before installing them. Crown molding adds a stylish, upscale touch to rooms, as well as a bit of character. Keep in mind that you can also add molding to cupboards and cabinets to spruce them up.
Add Carpet Treads
If you have bare wooden stairs, you might notice the center areas of each step looking worn from use. Adding carpet treads on each step can prevent this from getting worse while also giving your stairs an enhanced appearance. Carpet treads are easy to install and don't require as much time and effort as having to refinish worn areas on each step. When you have these treads on your stairs, they also lower the risk of slipping and falling.
Change Door Knobs
Replacing the door knobs throughout your home can add visual appeal while also making doors easier to open and close, especially if you have older door knobs that are worn or have locking mechanisms that don't work as well anymore. Remove old, faded or out-of-style door knobs with shiny new ones on interior and exterior doors. This is a quick project you can do on a weekend while spending a low amount of money overall.