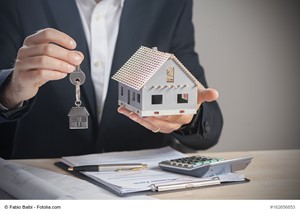 If you find lots of great homes are available and cannot decide which residence to buy, there is no need to stress. Rather than submit multiple offers to purchase various houses, you should hone your home search. By doing so, you can discover the right residence, at the right price.
Now, let's take a look at three tips to help you narrow your home search.
1. Define Your Dream Home
Think about the features you want in your dream home. Then, you can make a list of "must-have" home features and search for residences that offer these features.
Furthermore, consider where you want to reside. If you prefer big city living, for example, you may want to focus exclusively on city houses. On the other hand, if you want to reside in a small town, you can search for residences in myriad small towns.
2. Conduct a Preliminary Housing Market Review
Let's face it – searching for a home can be overwhelming, regardless of whether you are a first-time or experienced homebuyer. But if you perform a preliminary housing market review, you can get a good idea about the volume and quality of available residences. Next, you can use this real estate market information to map out your homebuying journey.
Of course, it may be beneficial to attend open house events as well. These events enable you to get an up-close look at assorted residences. They also can help you understand the features you want in your dream house so you can further refine your home search.
3. Consult with a Real Estate Agent
When it comes to navigating the housing market, it helps to have a real estate expert at your side. Thankfully, real estate agents are available in cities and towns nationwide, and these housing market experts are happy to help you acquire a superb residence at an affordable price.
A real estate agent understands what it takes to help you find a quality home that won't force you to break your budget. First, he or she will learn about your homebuying goals and teach you about the real estate market. A real estate agent next will help you analyze the real estate market and explore a broad range of houses. And once you find a house you want to buy, a real estate agent will help you craft a competitive offer to purchase this residence.
Let's not forget about the guidance a real estate agent provides throughout the homebuying journey, either. Purchasing a house is no small feat, and a real estate agent will take the guesswork out of the homebuying cycle. Best of all, a real estate agent can respond to your homebuying concerns and questions at any time.
If you want to discover a home that matches your expectations, it helps to plan ahead for the property buying journey. By taking advantage of the aforementioned tips, you can streamline your house search and find your ideal home faster than ever before.